How long has it been since your last Dental Cleaning?
Come to URBN Dental for affordable and professional Dental Care..
Ask us how you can get FREE whitening for LIFE!
Dental Cleanings Near Me
You can brush and floss your teeth as thoroughly as you want but it won't get rid of all traces of food particles — some will inevitably get stuck between your teeth or in deep recesses of your mouth that you can't reach. These food particles will eventually turn into plaque or tartar, which will lead to further bacterial infestation. At URBN Dental Houston, we care about your oral hygiene and provide thorough dental cleaning near me services to prevent gum disease and periodontal disease altogether.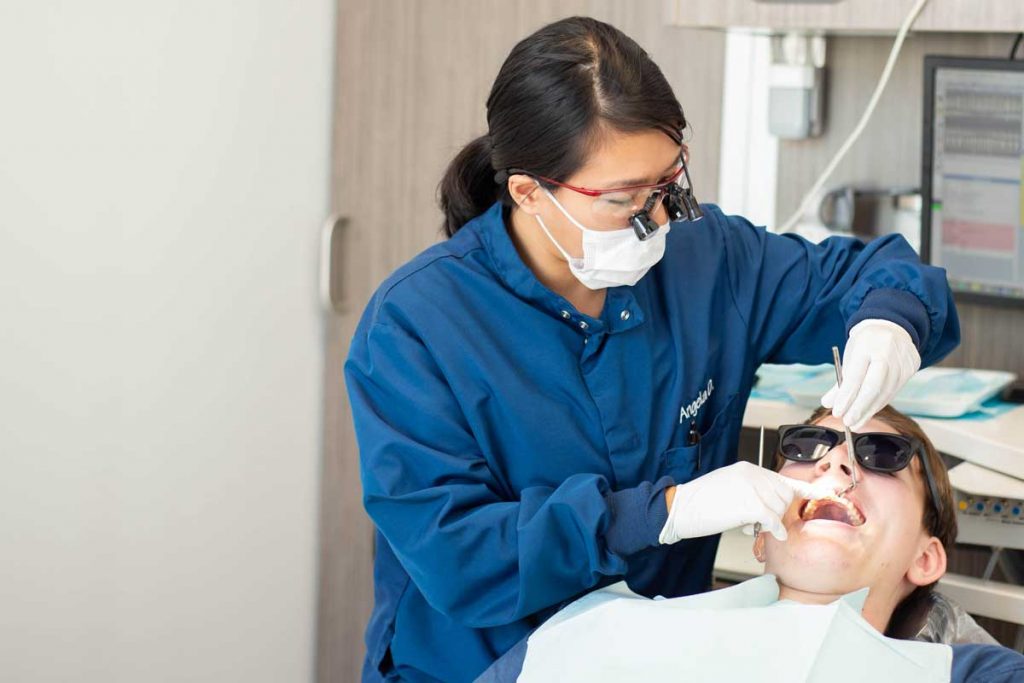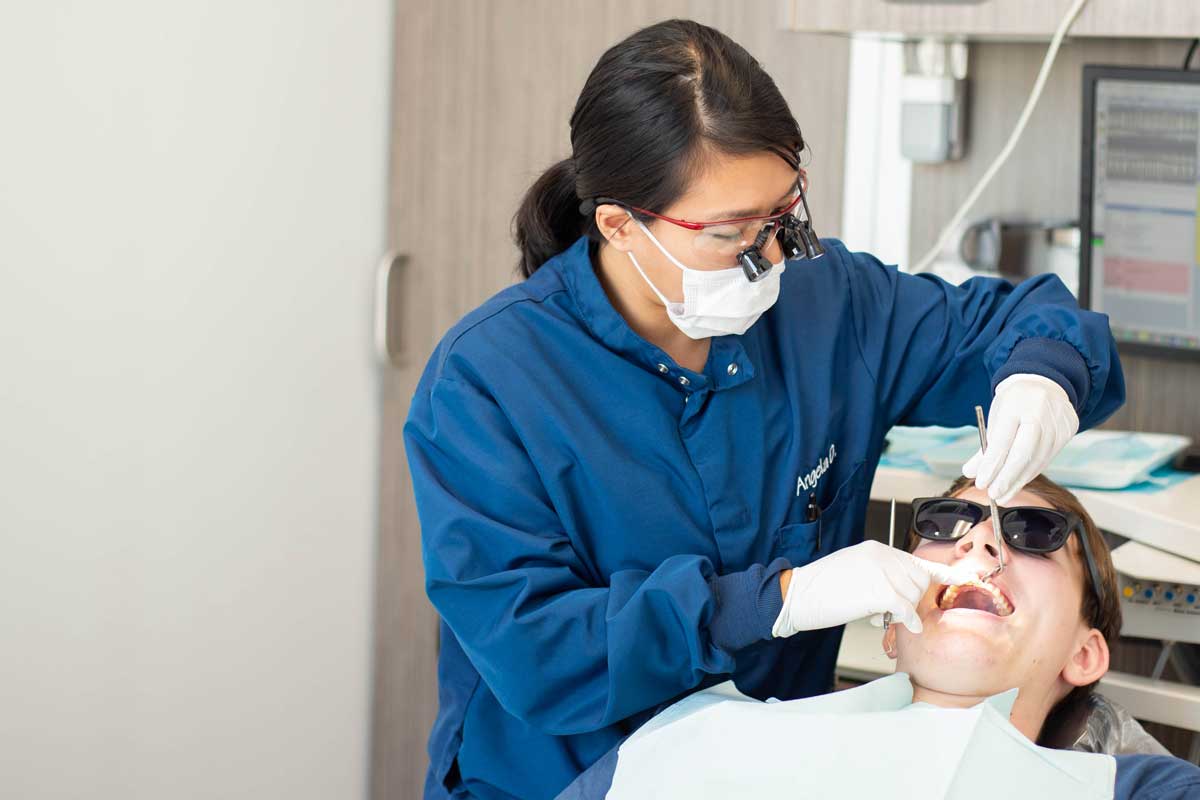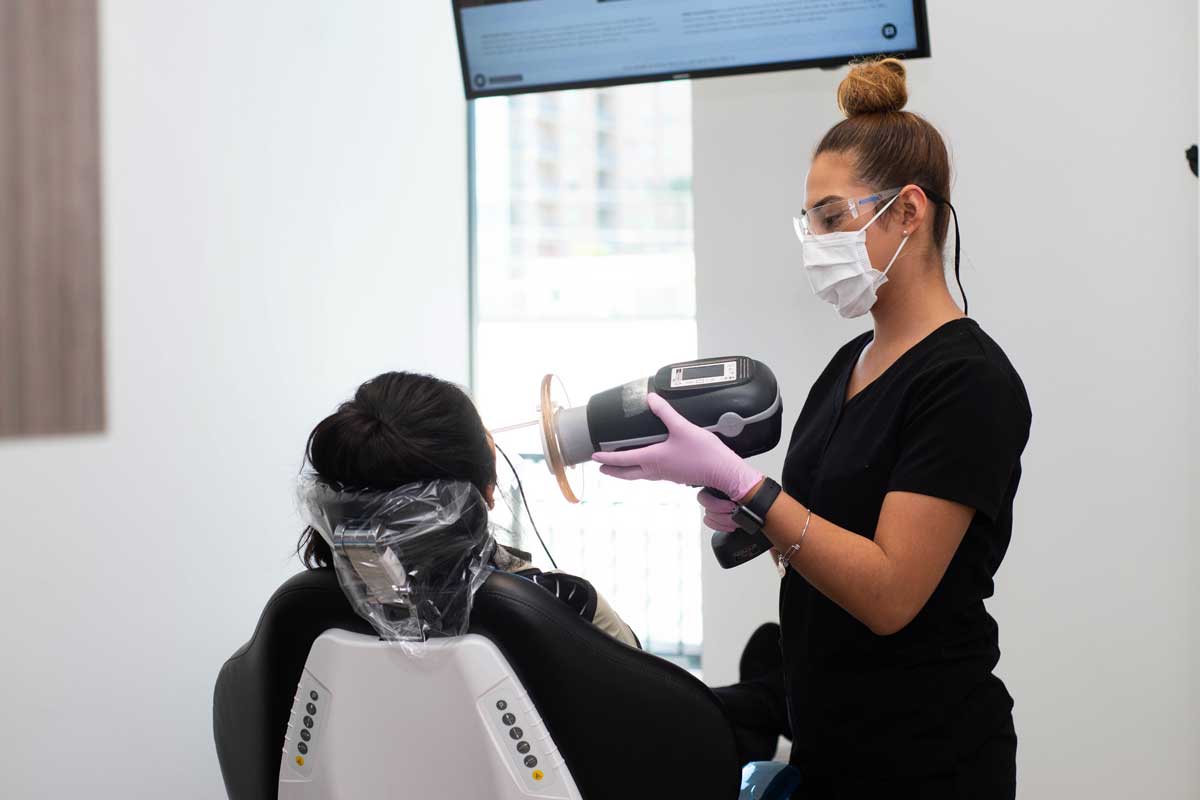 We offer State-of-the-Art Digital X-Rays.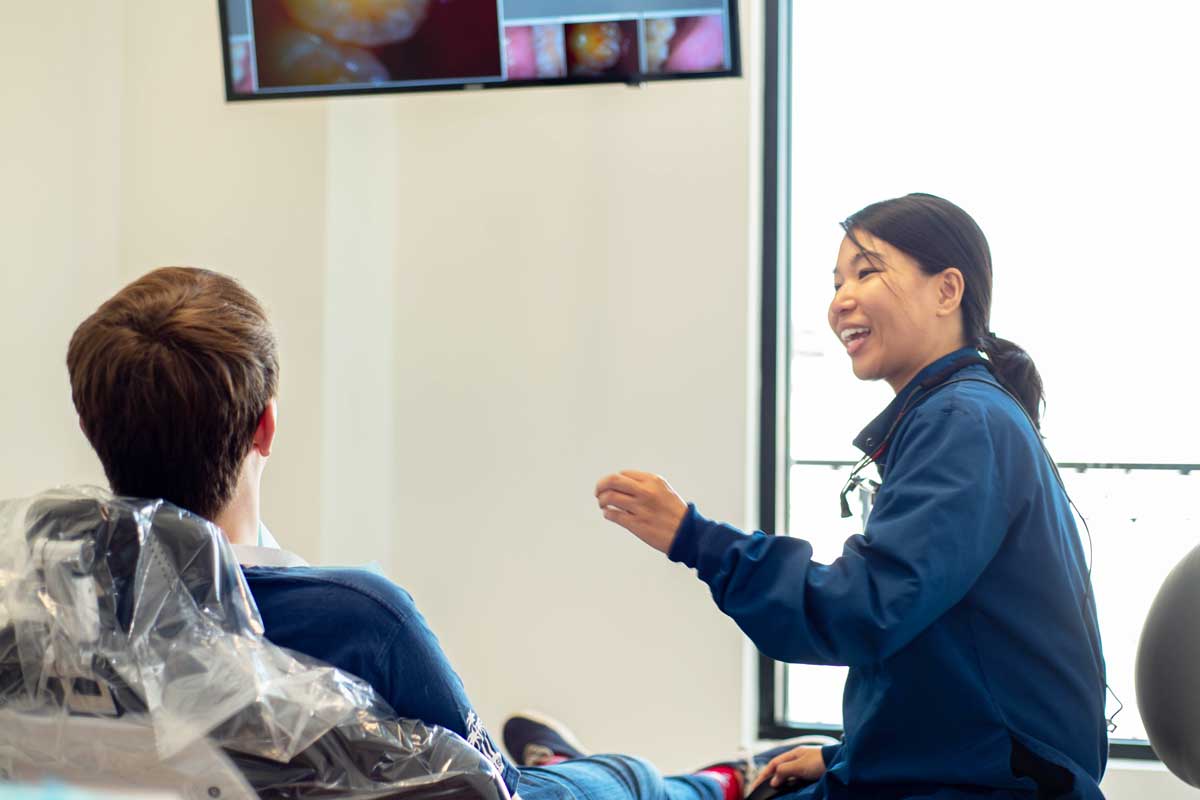 Receive a One-on-One Consultation with our Dental Hygienist.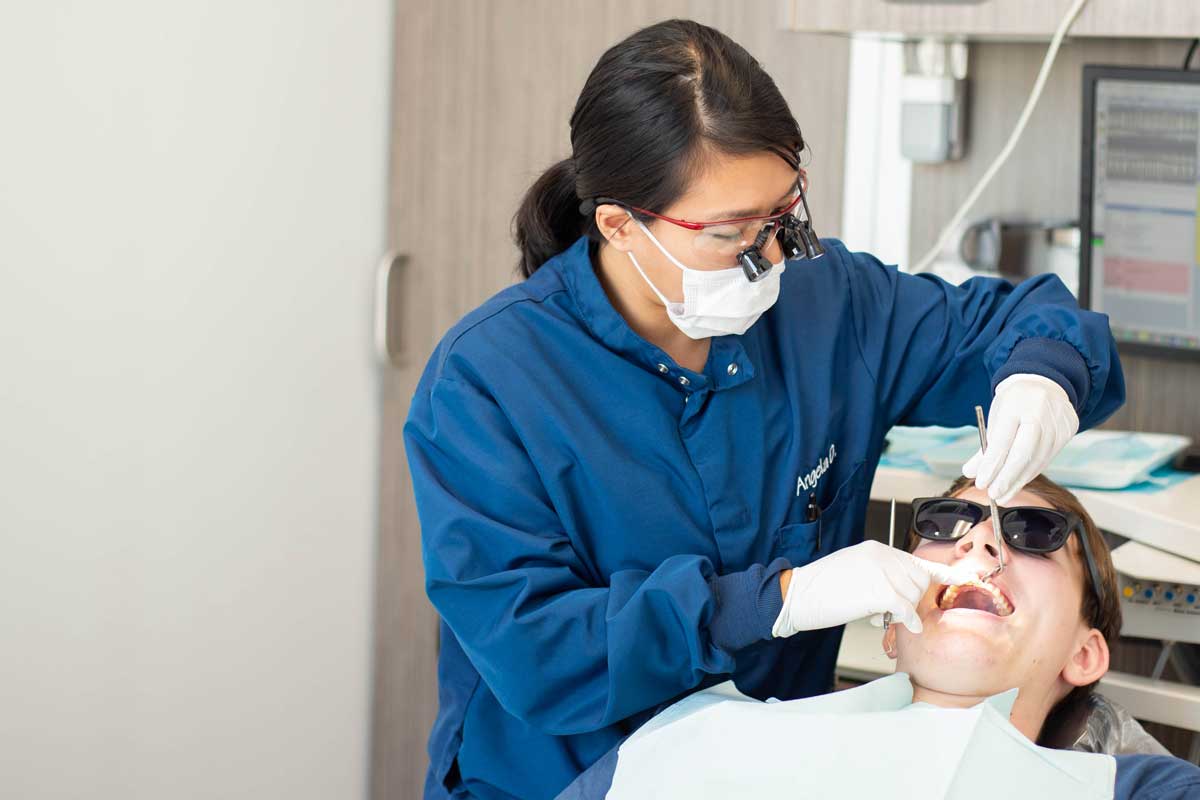 Enjoy your Clean and Healthy Smile!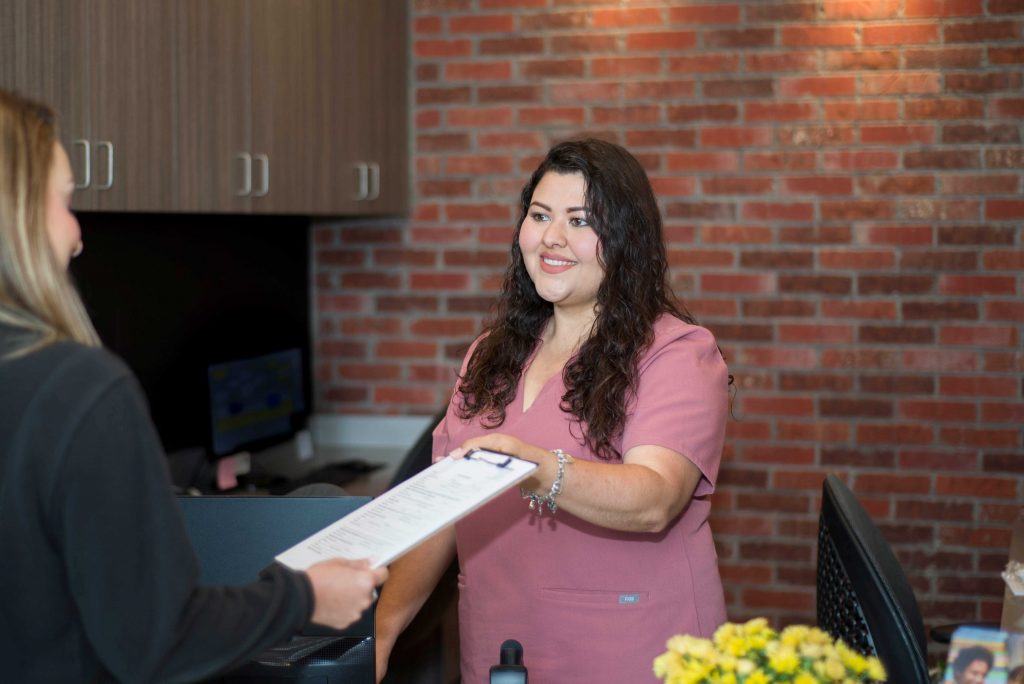 FAQs about

Teeth Cleaning Near Me
When was the last time that you visited your teeth deep cleaning cost dental hygienist? If it was over 6 months ago, you may have a lot of dental plaque and tartar in your teeth and gums. When food particles collect in your teeth, they eventually turn into a sticky coating or film over your teeth known as plaque. Over time, the plaque hardens and becomes hard to remove manually — that's tartar. Dental plaque and tartar accumulation lead to bacterial infection, gingivitis, periodontal disease, and bone loss. Dental Teeth Cleaning near me is a preventative procedure comprising deep scaling, root planing, and fluoride treatment to remove every last trace of accumulated plaque to prevent such complications.
Gum and periodontal disease can happen to anyone, regardless of how well you brush and floss your teeth because you can't reach all the food particles on your own. This is further exacerbated if you have misaligned or crooked teeth, making it more likely for food particles to get stuck. As already mentioned, this can lead to dental plaque and tartar, which can lead to gum disease and periodontal disease.
A bacterial infection in your mouth largely causes gum disease because bacteria are drawn to plaque and tartar. Over time, as these bacteria start spreading, they create small pockets of space between your gums and teeth. According to the National Institute of Dental and Craniofacial Research, you're safe till these spaces are less than 3 millimeters deep. However, the bacterial infection causes these pockets to widen beyond 5 millimeters, which is extremely dangerous.
Furthermore, you won't notice gum disease until it's too late. The initial warning signs of gum disease are pretty benign — bad breath, yellow teeth, slight toothaches. You may not do anything about gum disease until you have reddish or bleeding gums, and by that time, gum disease has already progressed too far. In that case, you may also experience bone loss and loss of teeth.
That's why dentist teeth cleaning near me is so important — it can help you avoid serious complications.
It's not enough to simply go for a disadvantage of deep cleaning teeth. You have to maintain oral hygiene regularly. The following tips will show you how to maintain perfect oral health even after the dentist's teeth cleaning near me:
Use a dentist-recommended toothpaste and toothbrush to brush your teeth at least twice a day.
Remove all traces of food particles stuck between your teeth and gums by flossing after meals.
Use an antibacterial fluoride mouthwash to rinse your mouth regularly. This will help kill all bacteria.
Be sure to schedule dentist teeth cleaning near me sessions every 3 to 6 months.
I had a root canal and a crown done here, the entire process took about an hour. Will be back in 2 weeks for my final crown! Great doctor, great staff.
Michael John

From start to finish great experience. Impeccably clean office, high tech tools, & friendly staff. Went to get my top teeth contoured/shaped. They did a Hollywood star job! I now have a flawless smile. I even went back the next day for a touch-up on one tooth & they took care of it, graciously. If you want quality cosmetic dentistry inside the loop; look no further. These folks are the best in class
Joshua P.

In town for a conference. Chipped a front tooth before my presentation. Called URBN and they got me in same day. Very efficient office. In less than 1 hour I was back together. Thanks again
Joel

Just a few days after a visit with Dr. Bridget and I already feel the positive effects on my dental hygiene. She gave helpful and practical tips to brushing and flossing to make my routine more enjoyable. Everyone at URBN Dental Uptown was attentive and courteous to my needs from handling the insurance/financials to ensuring a pain/mess-free cleaning and filling. Looking forward to returning with improved dental health!
Ryan Z.

I've never been to a more thorough and comprehensive dental appointment as the one at URBN Dental! They went over all of the photos and x-rays with me in detail to help explain all of the issues I had, and it's the first time I fully feel like I understand why I need to floss more consistently. They taught me how to properly floss and brush, and I even got a new electric toothbrush with my appointment. Would definitely recommend.

Julia B.

Excellent service. Great first impression! Best cleaning I've had in several years, my mouth feels amazing. They even took the time to show me how to brush more effectively. My teeth are back to being pearly white. They were very knowledgeable in regards to my insurance and I've had no issues. The service there is impeccable!
Michelle C.

Adult Teeth Cleaning Procedure
Now that you know what adult teeth cleaning is and why it's important, let's go through all the steps in a normal dental cleanings procedure.
Deep Cleaning Teeth Before And After
Regular professional teeth cleanings are an essential part of maintaining good oral health. You can see the difference that a professional teeth cleaning can make by looking at teeth cleaning before and after photos. Deep cleaning teeth is the right option if you're looking for an effective and affordable dental treatment. To see deep cleaning teeth before and after results, visit the URBN Dental website today.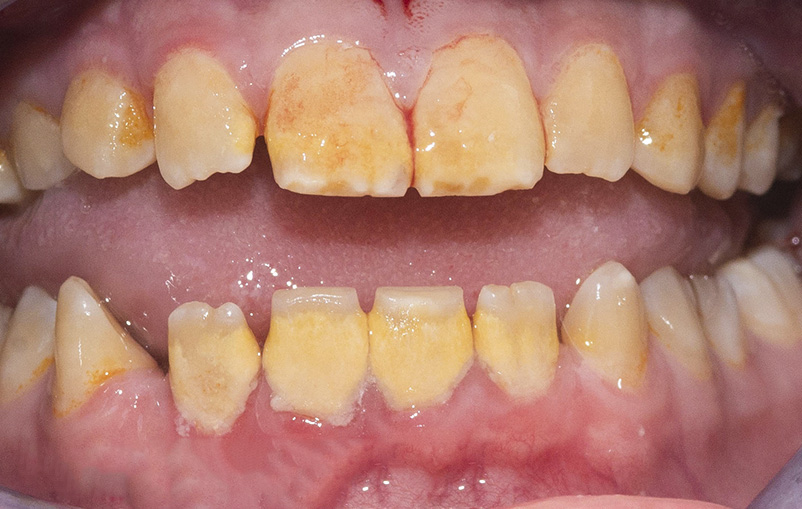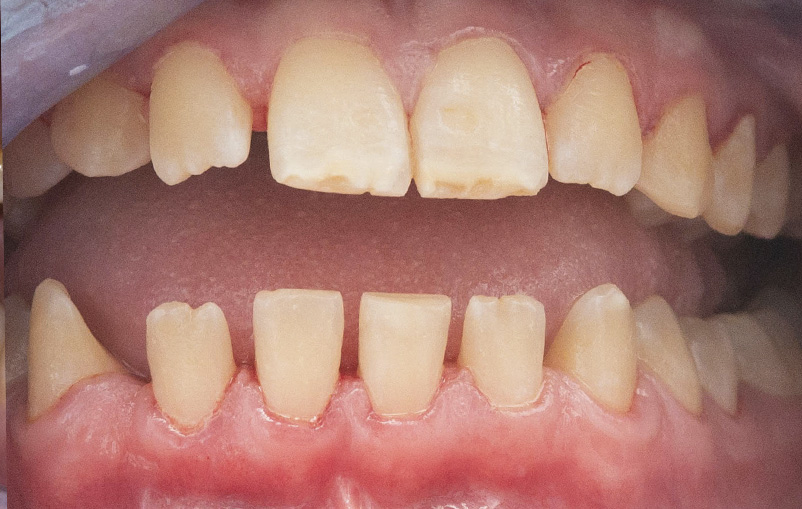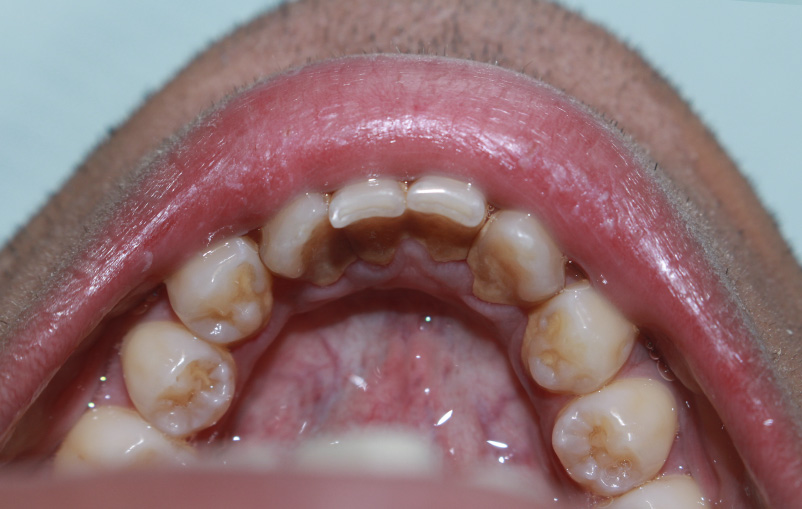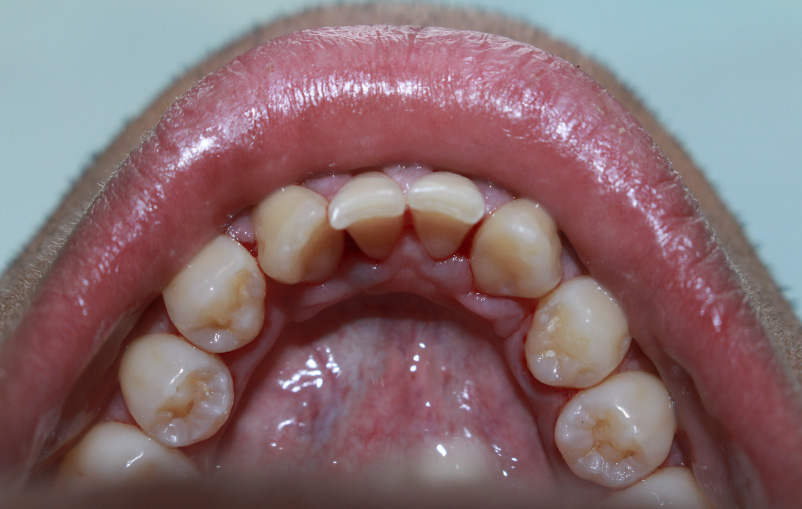 MEET THE URBN DENTAL TEAM
We are inspired and influenced by nature. Artfully designed with warm natural materials like reused brick and reclaimed wood creating feelings of calmness and comfort.
We infuse Dentistry with art and soul. We utilize organically modified BPA-free, Bis-GMA-free ceramic filling materials. We care about your wellness and experience.
The interior design is reminiscent of a coffee house and art studio–comforting, laid back, inviting, and fun.
We support local artists and creative businesses. We invite interactions with artists and the community with a duality of an open concept dental office and bohemian art gallery.
Space that inspires and energizes with changing art on the walls contributes to the creativity of the community. Cultivating a passion for the arts in our design and your health.
Consult a Deep Cleaning Teeth Dental Hygienist
At URBN Dental, we thoroughly check your mouth for any bacterial infestations and plaque accumulation and take the necessary precaution to ensure you maintain perfect oral health. You can schedule a consultation and session with our deep cleaning teeth dental hygienist.