Porcelain Veneers
The importance of smiling and laughing cannot be understated. Not only is smiling good for your mental health but it also automatically makes you a more pleasant and approachable person, which can help you both in your personal and professional life.
What are Porcelain Veneers Houston?
Porcelain dental veneers  are custom-made "faces" for your teeth. They are basically covers attached over your teeth to enhance their appearance, shape, size, or color. They are essentially shells that hide the real teeth and provide the illusion of having perfect teeth. In addition to simply improving your aesthetics, they can also cover teeth that are discolored, crooked, or fractured.
Porcelain veneers Houston TX are basically just dental veneers made of porcelain as opposed to other common materials like composite resin or ceramic. Porcelain is the best material to use for dental veneers because they're the strongest and last the longest. Porcelain can enhance the aesthetic appearance of your teeth greatly and also strengthen your enamel. Porcelain veneers are usually used by people who have crooked, fractured, or discolored teeth.
You need to visit the best veneer clinic in your location to determine if porcelain veneers are right for you. Different teeth need to be treated differently so it's important to get a consultation first. It may so happen that your dental care specialist may recommend alternatives like dental crowns and dental bridges.
The best part about porcelain veneers is that they look just like real teeth so people won't be able to tell the difference. Furthermore, they also resist staining so you can drink coffee, tea, wine, or smoke cigarettes without fear that your porcelain veneers will get ruined. Having said that, it's still recommended to avoid smoking as it can still damage your other teeth and gums.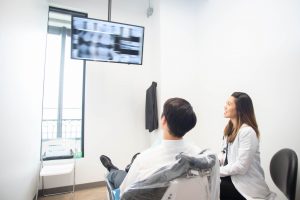 Come in for your FREE consultation!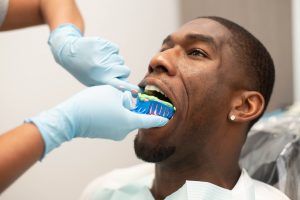 Dental Assistant will take Dental Impressions.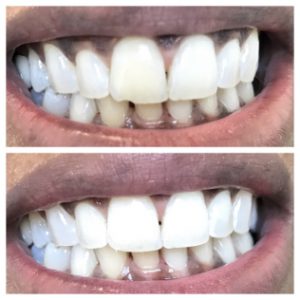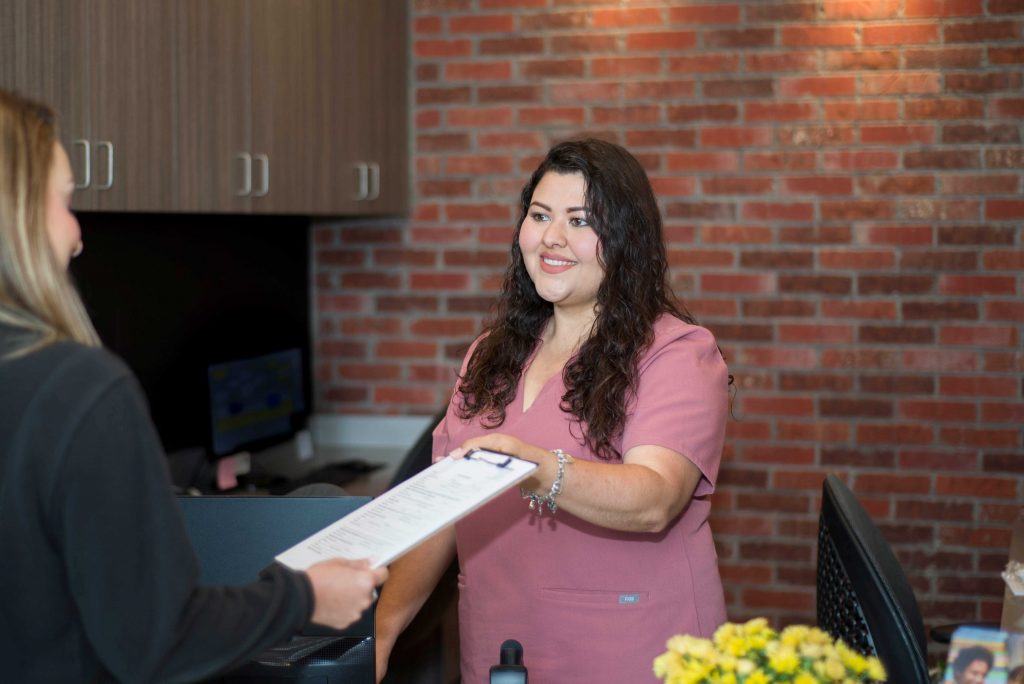 FAQs about Porcelain Veneers
Instead of asking yourself if porcelain veneers worth the money, you should ask yourself if your cosmetic appearance is worth the money. Are you unhappy with the way your teeth look right now? Do you smile with tightly sealed lips? Do you feel self-conscious while smiling? If so, then porcelain veneers are completely worth the money because they will bring you mental peace and confidence.
There are a number of different reasons you may need porcelain veneers. Perhaps you have crooked or misshapen teeth that's causing you anxiety. Perhaps you want to cover up a fractured or crooked tooth. Maybe your teeth are extremely stained to the point that even teeth whitening isn't working. Maybe you have gaps between your teeth. There can be numerous other reasons you may need porcelain veneers.
However, the most important question is how much anxiety your teeth are causing you and whether a perfect-looking set of teeth will make you happy.
Discolored teeth, crooked teeth, and misaligned teeth can be a hindrance to smiling. There are several ways to restore your smile, and veneers is one of them. However, you should know that the treatment is irreversible. Thus, is important to get all the necessary information before deciding the treatment is perfect for you.
Porcelain veneers are one of the most popular and cheapest ways to restore your smile by covering up discolored, fractured, or crooked teeth. However, dental veneers are irreversible and you can't just take them off and return to your regular teeth later. So please consult a cosmetic dentist and be very sure that you want porcelain veneers.
The following are some situations in which you may really benefit from cosmetic dentistry and porcelain veneers.
Discolored or yellowed teeth due to the use of excessive fluoride, medicine, or after root canal treatment.
Broken, decaying, or worn teeth.
Cracked or chipped teeth.
Irregular, uneven, misaligned, or misshapen teeth.
Gaps between the teeth.
It's possible that your dentist may determine that you're not the correct candidate for porcelain veneers. This decision may be made based on various factors like your teeth, fillings, etc. However, you can also opt for a number of other cosmetic treatments that provide the same benefits or are even better than porcelain veneers.
Some of the most popular alternatives to veneers teeth whitening include dental bonding, KoR teeth whitening, dental crowns and bridges, and orthodontic treatment such as Invisalign.
Porcelain Veneers Before And After
Suffered a while with stained, crooked, or discolored teeth? It is time to get back the beautiful smile that you've always dreamt of with the help of porcelain veneers near me. If you've been low confidence due to stain and discoloration on teeth, porcelain veneers can boost your confidence. Porcelain veneers specialized in enhancing the appearance of your tooth by getting the shape, size, and color of the natural teeth. It is recommended to get veneers with the help of the best dentist in Houston. It is essential to choose the right dentist for the cosmetic procedure. Choosing the wrong dentist for dental veneers can cause complications in treatment. Porcelain veneers are a bit expensive but offer you 10 – 30 years of durability. Experts recommend first examining the results of before and after veneers review on the dentist website. It helps determine the right choice of dentist. Porcelain Veneers before after left many patients speechless by providing expertise modification on crooked, stained, or discolored teeth.
I had a root canal and a crown done here, the entire process took about an hour. Will be back in 2 weeks for my final crown! Great doctor, great staff.
Michael John

From start to finish great experience. Impeccably clean office, high tech tools, & friendly staff. Went to get my top teeth contoured/shaped. They did a Hollywood star job! I now have a flawless smile. I even went back the next day for a touch-up on one tooth & they took care of it, graciously. If you want quality cosmetic dentistry inside the loop; look no further. These folks are the best in class
Joshua P.

In town for a conference. Chipped a front tooth before my presentation. Called URBN and they got me in same day. Very efficient office. In less than 1 hour I was back together. Thanks again
Joel

Just a few days after a visit with Dr. Bridget and I already feel the positive effects on my dental hygiene. She gave helpful and practical tips to brushing and flossing to make my routine more enjoyable. Everyone at URBN Dental Uptown was attentive and courteous to my needs from handling the insurance/financials to ensuring a pain/mess-free cleaning and filling. Looking forward to returning with improved dental health!
Ryan Z.

I've never been to a more thorough and comprehensive dental appointment as the one at URBN Dental! They went over all of the photos and x-rays with me in detail to help explain all of the issues I had, and it's the first time I fully feel like I understand why I need to floss more consistently. They taught me how to properly floss and brush, and I even got a new electric toothbrush with my appointment. Would definitely recommend.

Julia B.

Excellent service. Great first impression! Best cleaning I've had in several years, my mouth feels amazing. They even took the time to show me how to brush more effectively. My teeth are back to being pearly white. They were very knowledgeable in regards to my insurance and I've had no issues. The service there is impeccable!
Michelle C.

Is Cosmetic Dentistry Worth It? Why or Why Not?
People often say that cosmetic dentistry is all about external appearance. To an extent, that's true. Cosmetic dentistry merely enhances your external aesthetic appeal even if there are no greater medical dangers. For example, crooked or stained teeth don't really pose a medical issue or danger — you use porcelain veneers just to enhance the appearance. However, just because something doesn't pose a medical or physical danger doesn't mean it can't also pose a mental danger or risk. Issues like misaligned teeth, stained teeth, decaying teeth, etc, can lead to extreme social anxiety and self-consciousness. In fact, you may feel so self-conscious that you can't smile or laugh in social gatherings. Furthermore, you're always aware of your teeth while you're talking, which also prevents you from speaking freely. This can have terrible consequences in your personal and professional life. Speech and confidence are the most important factors for personal advancement. People are drawn to people who seem confident and smile often — it can get you promotions and also help you advance further in your personal endeavors. As such, cosmetic dentistry is completely worth it because it restores your confidence and smile, which allows you to perform better in life.
MEET THE URBN DENTAL TEAM
We are inspired and influenced by nature. Artfully designed with warm natural materials like reused brick and reclaimed wood creating feelings of calmness and comfort.
We infuse Dentistry with art and soul. We utilize organically modified BPA free, Bis-GMA free, ceramic filling materials. We care about your wellness and experience.
The interior design is reminiscent of a coffee house and art studio–comforting, laid back, inviting, and fun.
We support local artists and creative businesses. We invite interactions with artists and community with a duality of an open concept dental office and bohemian art gallery.
Space that inspires and energizes with changing art on the walls contributing the creativity of the community. Cultivating a passion for the arts in our design and your health.
OUR AWARD-WINNING PRACTICE HAS BEEN FEATURED IN






Porcelain Dental Veneers Near Me | Dental Spa on Mid Ln
What are porcelain veneers in Houston?
Do you have chipped, stained, or gapped teeth? You may be a candidate for porcelain veneers!
Porcelain veneers are a popular cosmetic dentistry procedure in which a tooth-colored porcelain shell is bonded to the front surface of your tooth. This can improve the appearance of your smile and help to restore your teeth to their original shape, size, and color. They are made from high-quality porcelain that is durable and stain-resistant. Porcelain veneers can last for many years with proper care.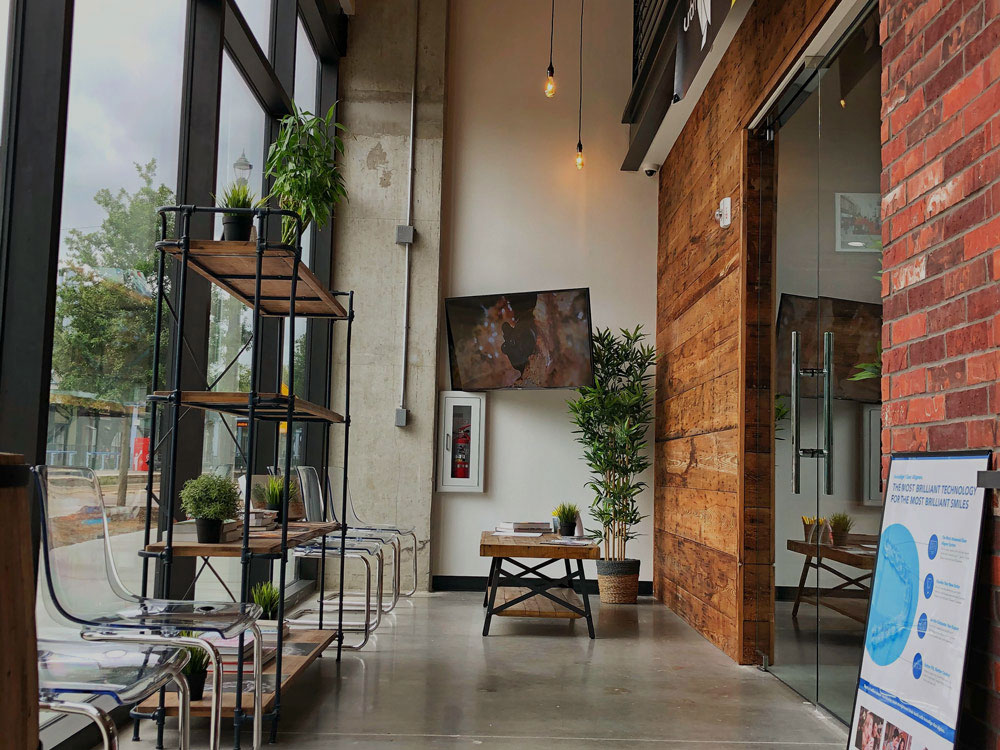 What are the advantages of dental veneers near me?
Natural: Porcelain veneers are made from a tooth-colored porcelain that looks natural and realistic. In fact, porcelain has the same properties and texture as enamel, so it looks indistinguishable from your natural teeth.
Durable: Porcelain veneers are made from a high-quality porcelain that is durable and long-lasting. Porcelain veneers can last 10 to 15 years or more with proper care.
Improved Confidence: Porcelain veneers can give you a beautiful smile that you'll be proud to show off. This can boost your confidence and improve your quality of life.
Reduced Sensitivity: Porcelain veneers can help to reduce sensitivity by protecting your teeth from harsh temperatures and acidic foods and drinks.
Immediate Transformation: Unlike Invisalign and braces, porcelain veneers instantly enhance the aesthetic value of your treatment. You don't have to wait for months or years.
Are dental veneers near me permanent?
The short answer is that dental veneers are not permanent. They are made of porcelain, which is a very strong and durable material. However, porcelain is not indestructible. With proper care, your veneers should last for many years, but eventually they will need to be replaced.
The good news is that the replacement process is usually pretty straightforward. Your dentist will simply remove the old veneers and bond new ones in place. The entire process can be completed in just a few office visits.
So, are dental veneers worth the investment? That's a decision that you'll need to make based on your own needs and budget. However, it's important to remember that even though veneers are not permanent, they can still give you many years of beautiful smiles.
Is the procedure reversible?
Veneers are not reversible. Once they are bonded to the teeth, they cannot be removed. This is because the veneers are bonded with a strong adhesive that is designed to last. The only way to remove veneers is to have them professionally removed by a dentist. Furthermore, since veneers are bonded after removing some of your natural enamel, you will need to have the veneers replaced with new ones. If you're looking for a reversible option, you may want to consider dental Lumineers.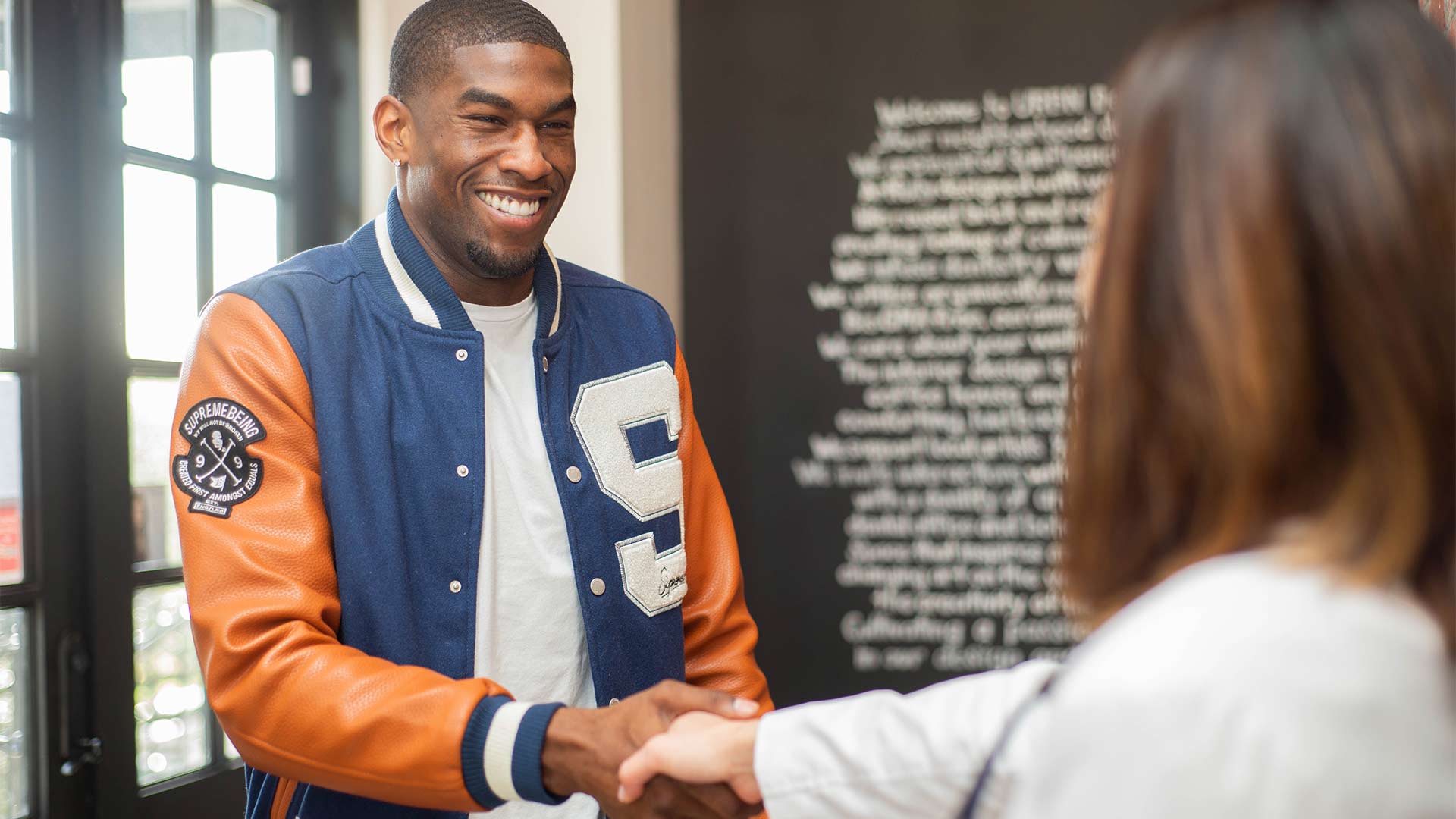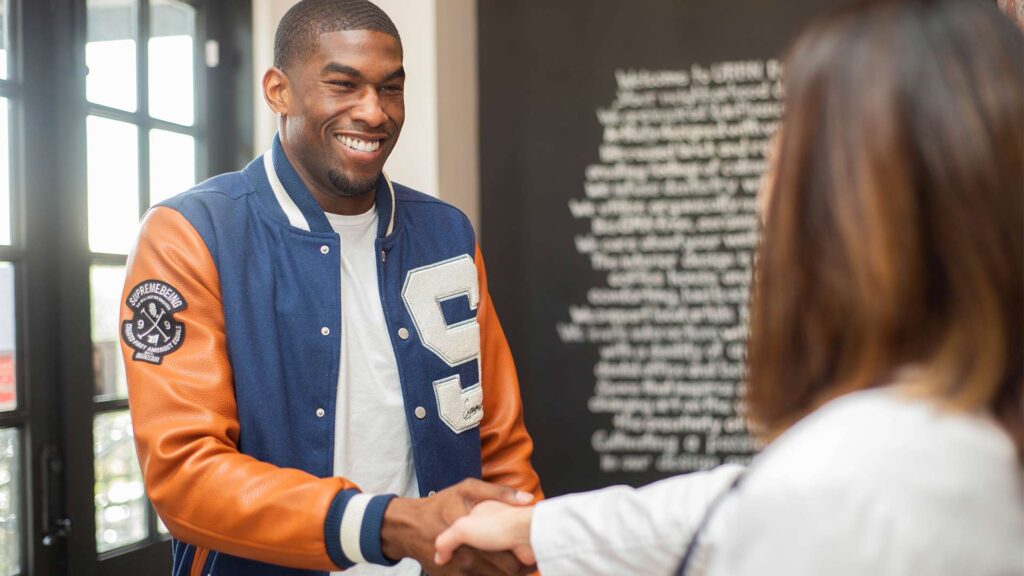 How long do porcelain veneers in Houston last?
With proper care and maintenance, porcelain veneers can last for many years. However, they are not permanent and may eventually need to be replaced. The average lifespan of porcelain veneers is 10 to 15 years, but some veneers have been known to last for 20 years or more.
To help ensure that your porcelain veneers last for as long as possible, it is important to take good care of them. Be sure to brush and floss regularly, and see your dentist for regular checkups and cleanings. Avoid biting your nails, chewing on hard objects, and using your teeth as tools, as these habits can damage your veneers. Also, be sure to wear a mouth guard when participating in sports or other activities that could result in an injury to your mouth.
Can dentist porcelain veneers be whitened?
Porcelain veneers are made from a thin layer of porcelain that is bonded to the front of your teeth. They are stain resistant and do not discolor over time. However, if you are considering getting veneers, you may want to keep in mind that they cannot be whitened using traditional teeth whitening techniques.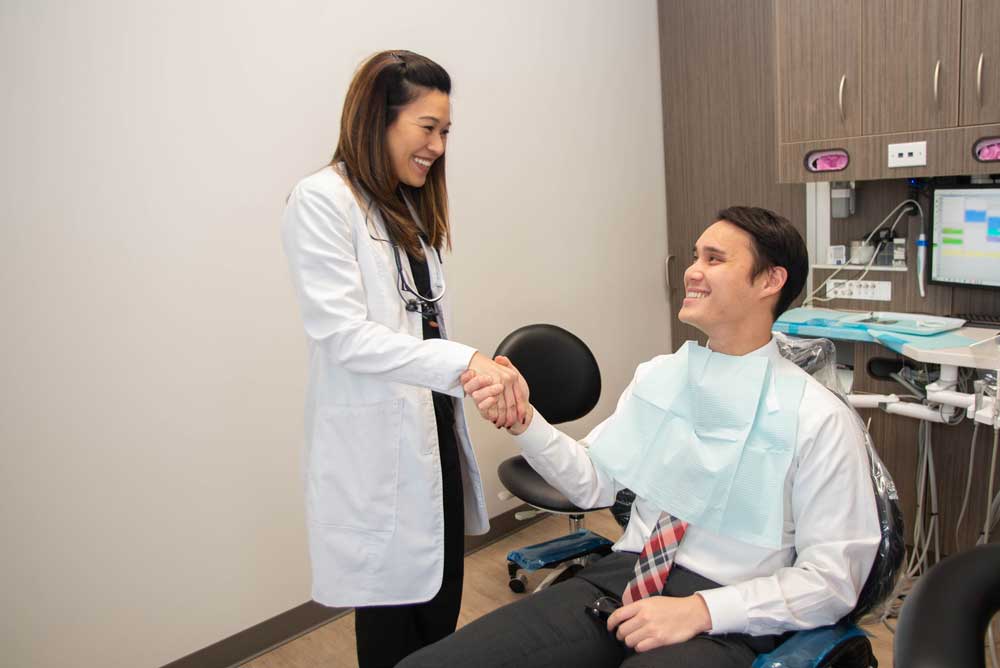 One Of The Best Cosmetic Dentist Houston
Are you searching for porcelain veneers near me, dentist porcelain veneers, or Houston porcelain veneers? URBN Dental has some of the nation's best cosmetic dentist and specialists. We have conducted numerous porcelain veneer fittings and other types of cosmetic dentistry treatments. We study your teeth carefully and take X-ray exams to determine the right cosmetic dentist treatment for your needs — be it porcelain veneers, porcelain crowns, or any other. Based on that, we schedule our porcelain veneers procedure to help you restore your confidence! For more information, please consult one of the best cosmetic dentist Houston.