Best Dental Insurance Texas
Handling dental insurance is challenging. Most people don't like the hassle of contacting their dental insurance company to gain the kind of information they need for their dental treatment coverage. At URBN Dental, we want to ensure your mental and physical comfort, which is why we help you through every stage of the dental insurance process. We handle all of the nitty-gritty details of dental insurance so you can focus on what matters — getting better.
Which is The Best Dental Insurance Texas?
URBN Dental accepts all major dental insurance plans, including Aetna, Delta Dental, Dentemax, Blue Cross Blue Shield, Guardian, MetLife, Principal, and Cigna dental insurance. At URBN Dental, you can find a PPO dentist near me, i.e., a dentist affiliated with a Preferred Provider Organization. As such, URBN Dental is ideally placed to give you all the benefits of your delta dental PPO plan. Please continue reading for more information on PPO, how PPO works, and the benefits of dental insurance at URBN Dental.
What is PPO?
PPO is short for Preferred Provider Organization, a network of doctors, clinics, health care facilities, and hospitals that contract with various insurance companies to provide a health care plan. All providers within the PPO network agree to an established PPO rate and offer discounts to patients who fall within the network. URBN Dental is a PPO dental clinic affiliated with the best dental insurance Texas companies, including Aetna, Delta Dental, Dentemax, Blue Cross Blue Shield, Guardian, MetLife, Principal, and cigna insurance dental.
We accept most PPO dental plans.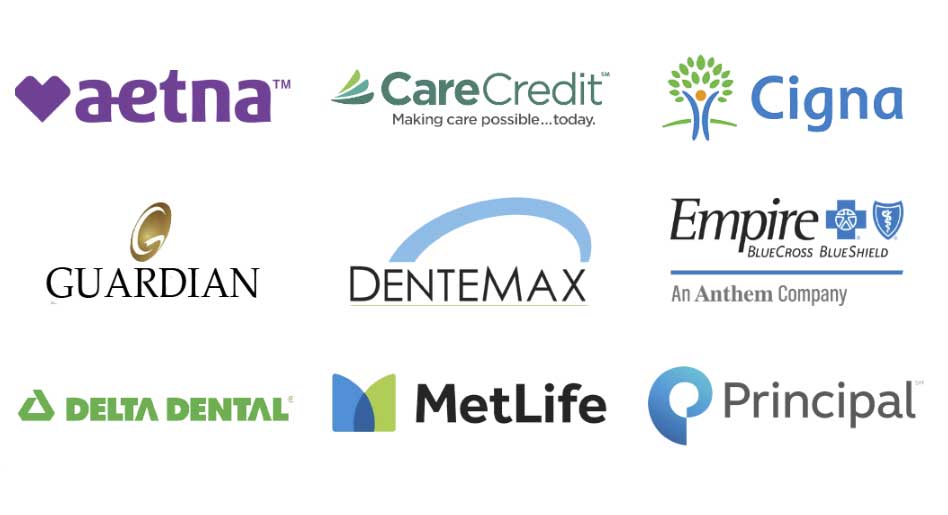 How Does PPO Work?
PPO allows any dental plan members to visit a PPO dentist near me or PPO dental clinic without a referral from a primary care physician. Patients who visit PPO dental clinics gain access to discounted rates on the covered dental procedures. However, if you visit a dentist or dental clinic outside the PPO network, you'll have to make a higher payment because your treatment won't be covered completely.
What are the Benefits of PPO Insurance?
The following are some of the primary benefits of visiting a PPO dentist near me:
PPOs allow the patient to see any in-network PPO dentist or dental clinic without a referral from a primary care physician.

Patients can also see out-of-network dentists and dental clinics but at a higher cost.

Patients can also choose specialists without having to consult a primary care physician. They can also be admitted to a dental clinic or facility of their own choosing.

The PPO network is quite large, so you don't have to worry about finding an in-network PPO dentist near me.
MEET THE URBN DENTAL TEAM
We are inspired and influenced by nature. Artfully designed with warm natural materials like reused brick and reclaimed wood creating feelings of calmness and comfort.
We infuse Dentistry with art and soul. We utilize organically modified BPA free, Bis-GMA free, ceramic filling materials. We care about your wellness and experience. The interior design is reminiscent of a coffee house and art studio–comforting, laid back, inviting, and fun.
We support local artists and creative businesses. We invite interactions with artists and community with a duality of an open concept dental office and bohemian art gallery. Space that inspires and energizes with changing art on the walls contributing the creativity of the community. Cultivating a passion for the arts in our design and your health.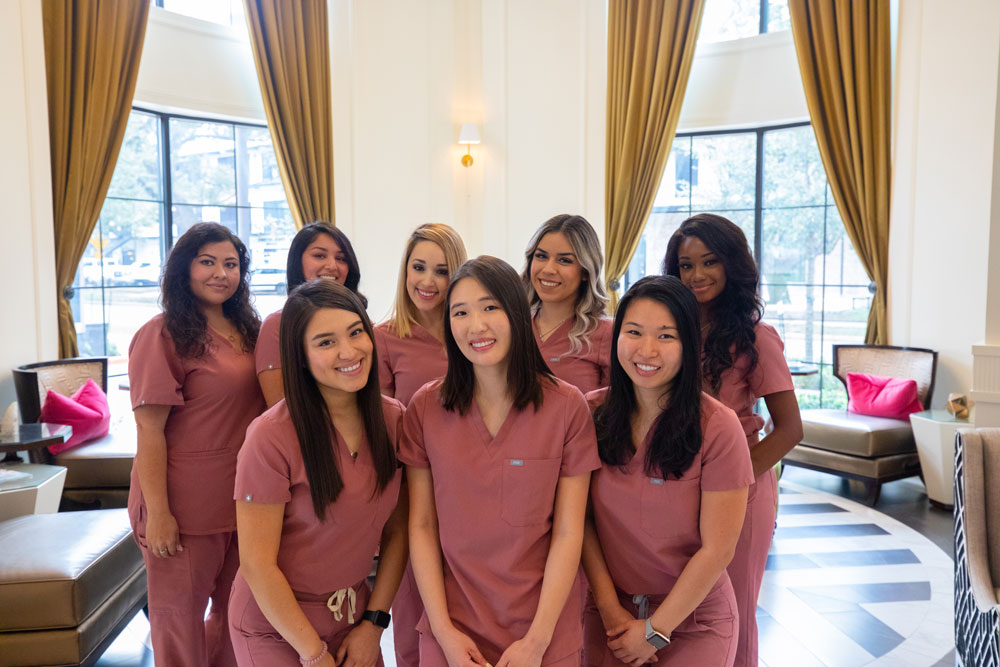 I had a root canal and a crown done here, the entire process took about an hour. Will be back in 2 weeks for my final crown! Great doctor, great staff.
Michael John

From start to finish great experience. Impeccably clean office, high tech tools, & friendly staff. Went to get my top teeth contoured/shaped. They did a Hollywood star job! I now have a flawless smile. I even went back the next day for a touch-up on one tooth & they took care of it, graciously. If you want quality cosmetic dentistry inside the loop; look no further. These folks are the best in class
Joshua P.

In town for a conference. Chipped a front tooth before my presentation. Called URBN and they got me in same day. Very efficient office. In less than 1 hour I was back together. Thanks again
Joel

Just a few days after a visit with Dr. Bridget and I already feel the positive effects on my dental hygiene. She gave helpful and practical tips to brushing and flossing to make my routine more enjoyable. Everyone at URBN Dental Uptown was attentive and courteous to my needs from handling the insurance/financials to ensuring a pain/mess-free cleaning and filling. Looking forward to returning with improved dental health!
Ryan Z.

I've never been to a more thorough and comprehensive dental appointment as the one at URBN Dental! They went over all of the photos and x-rays with me in detail to help explain all of the issues I had, and it's the first time I fully feel like I understand why I need to floss more consistently. They taught me how to properly floss and brush, and I even got a new electric toothbrush with my appointment. Would definitely recommend.

Julia B.

Excellent service. Great first impression! Best cleaning I've had in several years, my mouth feels amazing. They even took the time to show me how to brush more effectively. My teeth are back to being pearly white. They were very knowledgeable in regards to my insurance and I've had no issues. The service there is impeccable!
Michelle C.

Local Dentist in my Area with Delta Dental PPO Plan
URBN Dental is a PPO dental clinic in Houston, Texas, and we're affiliated with most major dental insurances, including Aetna, Cigna, Delta Dental, Dentemax, Blue Cross Blue Shield, Guardian, MetLife, and Principal. Furthermore, our dental clinic handles all of the insurance details, so you don't have to worry about it. For more information, please find a dentist in your area with a delta dental PPO plan.