Do you have PPO Dental Insurance?
At URBN Dental, we accept all major PPO dental insurance to offer you an affordable fee schedule while providing you one of the top line dental care.
Call us for your COMPLIMENTARY INSURANCE VERIFICATION!
Are you wondering, "Where can I find PPO dentist near me?" Are you trying to find a delta dental insurance PPO dentists? Maybe you are looking for an "Aetna dentist near me?" Well, at URBN Dental, we are affiliated with all of the major PPO dental insurance plan providers. As such, you get access to affordable delta dental plans and treatments along with high-quality services. At URBN Dental, our guiding principle is to ensure your comfort and well-being, which is why we take all steps necessary to provide you with one of the best dental experience possible — and that includes providing PPO delta dental plans so you can seek dental treatments with minimal financial burden. We have chosen Delta Dental PPO Plan because it provides the greatest flexibility and advantages to the end-users, that's you! Additionally, the Delta Dental PPO Plan is also ideal for our employees as it covers them with valuable dental benefits, which keeps them happy and motivates them to work better to help you. The prospect of financing dental treatments can be scary. Depending on the procedure you need — whether it's a medical procedure or a smile makeover — the bills can stack up pretty high. But Delta Dental Insurance makes that financial burden easy to bear, allowing you to work towards achieving that perfect smile without breaking the bank.
We accept most PPO

dental plan Houston

.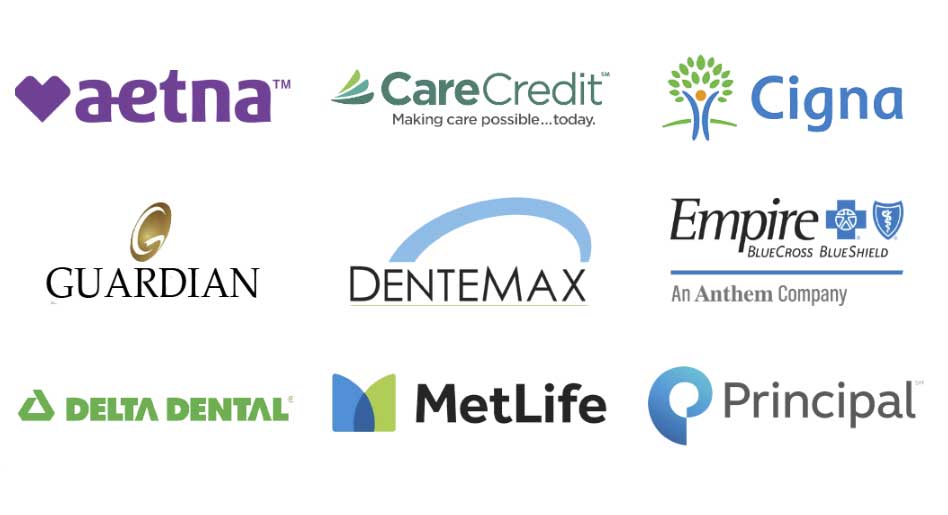 If you want to find a dentist that is a PPO provider, you have come to the right place. URBN Dental accepts the following PPO Insurances: Delta Dental PPO, Delta Dental Premier, Aetna Dental PPO, Delta Dental PPO, United Healthcare Dental PPO, Cigna Dental PPO, Metlife Dental PPO, Guardian Dental PPO, Delta PPO, Dentalguard Preferred, Guardian PPO, Delta Dental PPO Network, Anthem Dental PPO, Blue Cross Blue Shield Dental PPO, Delta Dental Preferred Providers, Dentemax PPO, United Concordia Dental PPO, Principal Dental PPO, Blue Cross Dental PPO, Bluecare Dental PPO, Blue Cross Blue Shield PPO, BCBS Dental PPO
Benefits of Delta PPO Network Dentists
The following are some of the primary benefits of visiting a Delta Dental PPO Premier Dentist:
Delta Dental PPO coverage plan gives you a lot more flexibility at an incredibly reasonable and lower cost. You have to pay a lower out-of-pocket dentist fee, which allows you to save up. Furthermore, at URBN Dental, we also help you enroll in programs that allow you to save up whenever you visit the dentist.

You can visit the licensed Delta Dental PPO premier dentist of your choice. For example, if you're ever in an emergency situation and can't reach your usual PPO dentist, you can simply find the nearest Delta Dental PPO premier dentists and go to them for the same benefits.

Delta Dental PPO plan doesn't cover all procedures. However, they do cover a wide range of procedures and they are made far more reasonable thanks to this plan. That allows you to seek necessary dental treatments without incurring a heavy financial burden all on your own.
MEET THE URBN DENTAL TEAM
We are inspired and influenced by nature. Artfully designed with warm natural materials like reused brick and reclaimed wood creating feelings of calmness and comfort.
We infuse Dentistry with art and soul. We utilize organically modified BPA free, Bis-GMA free, ceramic filling materials. We care about your wellness and experience. The interior design is reminiscent of a coffee house and art studio–comforting, laid back, inviting, and fun.
We support local artists and creative businesses. We invite interactions with artists and community with a duality of an open concept dental office and bohemian art gallery. Space that inspires and energizes with changing art on the walls contributing the creativity of the community. Cultivating a passion for the arts in our design and your health.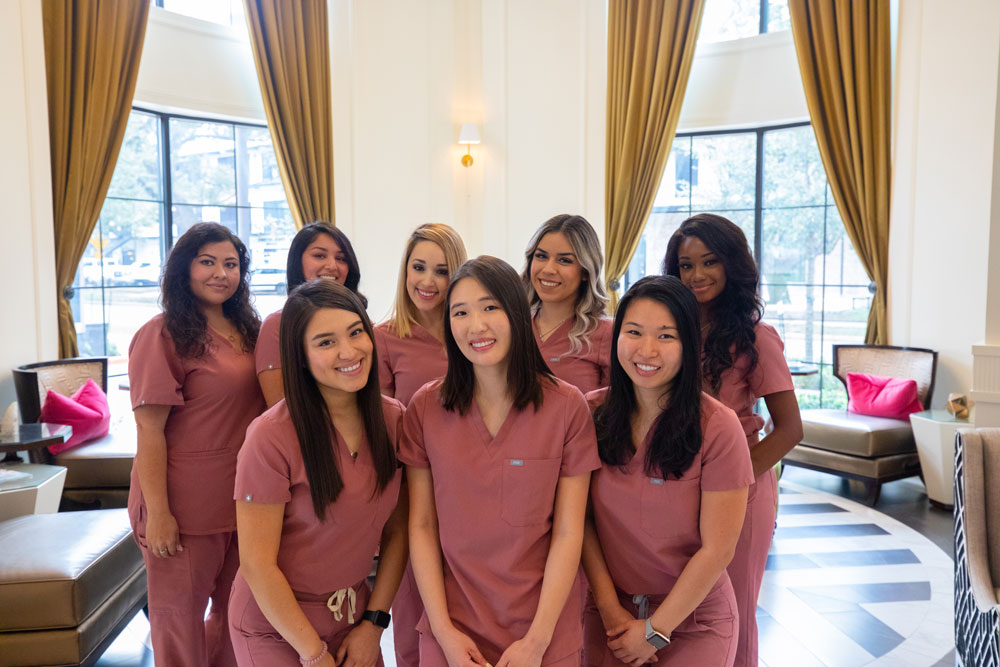 Delta Dental PPO Plan at URBN Dental
URBN Dental is a part of the Delta PPO network of dentists because we care about bringing quality care at an affordable rate to our patients. We provide premier services at affordable rates that won't drastically affect your family's finances.
Our URBN Dental Delta Dental PPO plan covers the following:
BPA-free and high-quality dental products and fillings provided by VOCO.

Regular dental care and treatment.

Complete suite of preventative, restorative, or cosmetic treatments.

Convenient range of dental services.

FREE teeth whitening with PPO!

FREE smile analysis.
I had a root canal and a crown done here, the entire process took about an hour. Will be back in 2 weeks for my final crown! Great doctor, great staff.
Michael John

From start to finish great experience. Impeccably clean office, high tech tools, & friendly staff. Went to get my top teeth contoured/shaped. They did a Hollywood star job! I now have a flawless smile. I even went back the next day for a touch-up on one tooth & they took care of it, graciously. If you want quality cosmetic dentistry inside the loop; look no further. These folks are the best in class
Joshua P.

In town for a conference. Chipped a front tooth before my presentation. Called URBN and they got me in same day. Very efficient office. In less than 1 hour I was back together. Thanks again
Joel

Just a few days after a visit with Dr. Bridget and I already feel the positive effects on my dental hygiene. She gave helpful and practical tips to brushing and flossing to make my routine more enjoyable. Everyone at URBN Dental Uptown was attentive and courteous to my needs from handling the insurance/financials to ensuring a pain/mess-free cleaning and filling. Looking forward to returning with improved dental health!
Ryan Z.

I've never been to a more thorough and comprehensive dental appointment as the one at URBN Dental! They went over all of the photos and x-rays with me in detail to help explain all of the issues I had, and it's the first time I fully feel like I understand why I need to floss more consistently. They taught me how to properly floss and brush, and I even got a new electric toothbrush with my appointment. Would definitely recommend.

Julia B.

Excellent service. Great first impression! Best cleaning I've had in several years, my mouth feels amazing. They even took the time to show me how to brush more effectively. My teeth are back to being pearly white. They were very knowledgeable in regards to my insurance and I've had no issues. The service there is impeccable!
Michelle C.

Take a Look at Our Office Located in River Oaks Houston
Dentist That Takes Delta Dental Near Me | Dentist in Uptown Houston
Find Who Accepts Delta Dentist Near Me in Uptown Houston
There are many reasons why it's important to have a great dentist. Not only do they help keep your smile looking good, but they also help you to avoid problems with your teeth and gums down the road. When looking for a new dentist, it's important to find who accepts delta dentist near me in uptown Houston. There are a lot of dentists out there, and they don't all accept Delta Dental.
Once you narrow your list of dentists, give them a call and ask about their insurance policies. Some dentists only take certain insurance plans, so it's important to ensure they accept Delta Dental. You can also ask about other important details, such as payment plans, appointment availability, and office hours.
Looking for a reliable and affordable delta dentist near me in Uptown Houston? URBN Dental accepts Delta Dental and most other insurance plans.
Why choose a local PPO dentist?
A PPO, or Preferred Provider Organization, is a type of dental insurance. PPOs offer more flexibility than traditional dental insurance, and often have lower out-of-pocket costs. There are many reasons to choose a local PPO dentist. One of the biggest benefits is that you will save money. In-network PPO dentists have agreed to provide services at a discounted rate, so you will pay less for your dental care.
PPOs also offer more comprehensive coverage than traditional dental insurance. While traditional dental insurance plans typically only cover preventive care and basic procedures, PPOs often cover a wider range of services, including orthodontics, oral surgery, and more. PPOs often have no waiting period for coverage, so you can get the dental care you need right away. Choosing a local PPO dentist is a great way to save money on dental care and get the comprehensive coverage you need.
URBN Dental is led by in-network PPO dentists in Houston.
Are there different types of PPO dental plans? Delta Dentist Near Me
PPO dental plans are one of the most popular types of dental insurance plans. Different PPO plans may have different features, but they all share the basic structure of a network of in-network providers and out-of-network providers. Customers with PPO dental plans typically pay lower prices for in-network dental care than they would for out-of-network dental care.
How does my PPO dental insurance work?
If you have a PPO dental insurance plan, you may wonder how it works and what your coverage includes. Here is a quick overview of how PPO dental insurance plans work.
Your PPO dental insurance plan is a managed care plan. This means that your insurance company has a network of dentists they have contracted with to provide care for their members. When you use a dentist in this network, the insurance company will pay a higher percentage of the bill. If you use an out-of-network dentist, you will still be covered, but you will have to pay a larger portion of the bill.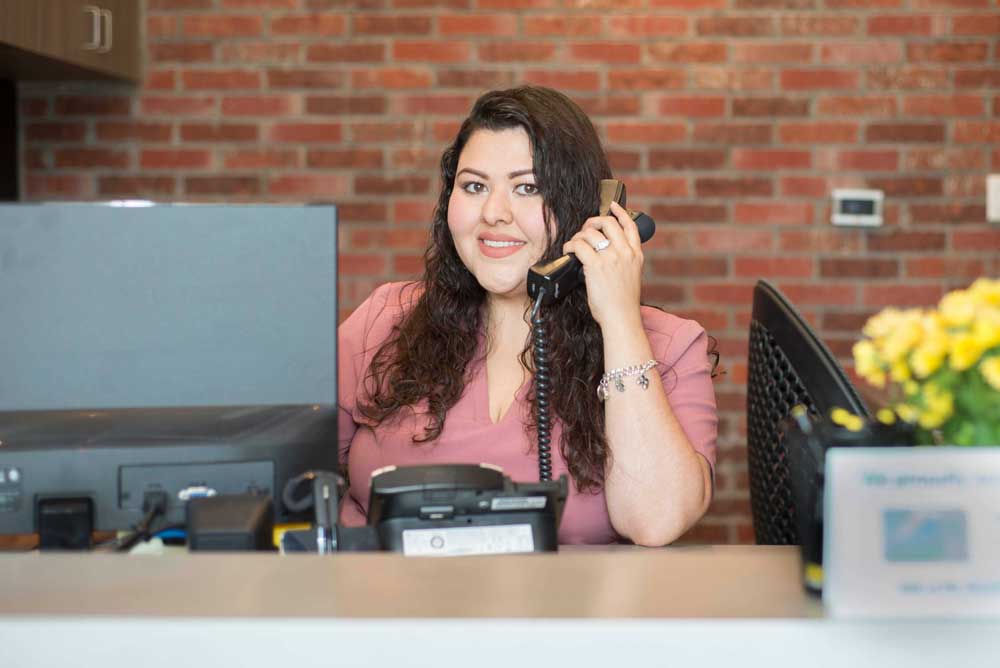 Does a PPO plan cover emergency dental services? Delta Dentist Near Me
A PPO plan is a type of health insurance that offers more flexibility than an HMO plan. PPO plans generally cover emergency dental services, but it is always best to check with your specific plan to be sure. We offer insurance verification to help you understand your coverage.
How Do I Find A Local PPO Dentist Who Is On My Plan? Delta Dentist Near Me
If you have a PPO dental plan, you can find in-network providers using your dental insurance company's online directory. To find a local PPO dentist, start by visiting your insurance provider's website. Then, use the search tool to find providers in your area. You can usually search by zip code or city.
Alternatively, if you're in Uptown Houston, Downtown Houston, River Oaks, or any of the regions in and around dentist, you can visit our PPO dentists in Houston! We have offices in Uptown Houston, Midtown Houston, and Montrose, so you can visit our in-network dentists.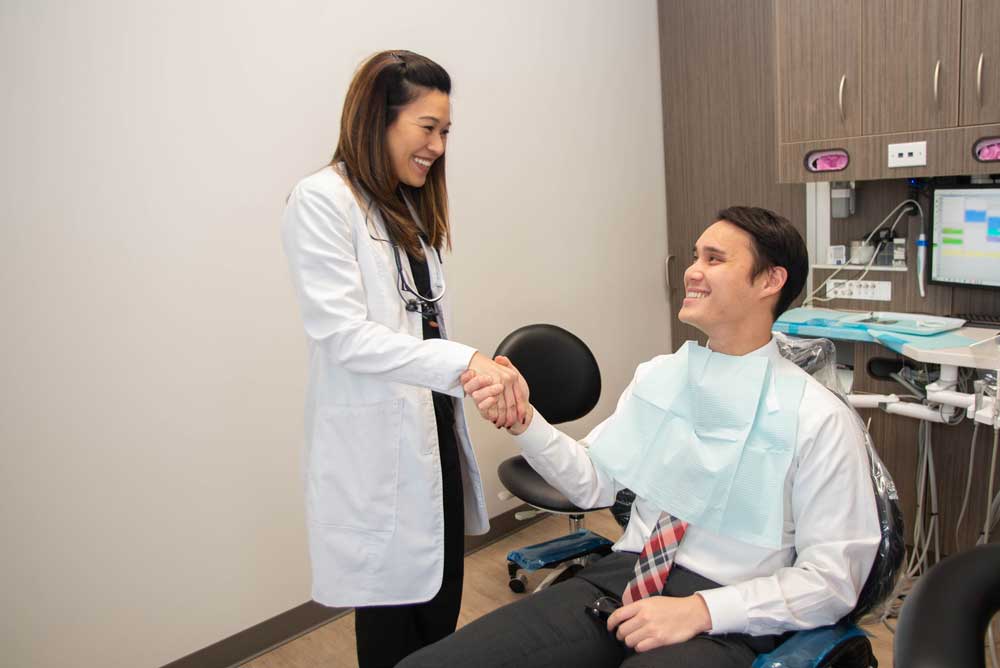 Schedule an Appointment with PPO Dentist Near Me
Are you searching for PPO Dentist near me, delta dental ppo providers, delta dentist near me, delta dental ppo dentists, dentist that take delta dental near me, or dentists near me that take delta dental? Well, it depends on where exactly you live. If you reside in or around Houston, then you have two options — URBN Dental Uptown and URBN Dental Midtown. We provide a wide range of affordable high-quality dental treatments and services at a lower rate thanks to our Delta Dental PPO partnership. If you have any other questions about Delta Dental coverage or dental insurance plans, then please schedule an appointment with PPO dentists right now!