Dental Bridge Near Me
Dental bridges are one of the most reliable, comfortable and durable options for replacing one or more missing natural teeth. A tooth bridge not only possess excellent aesthetics and lifelike appearance, but it also restores chewing and speech efficiency and functions virtually like natural teeth. That is why, at URBN Dental, we recommend a tooth bridge as an aesthetic, convenient and long-lasting alternative to removable dentures. All major insurances accepted, including medicare.
What is a Dental Bridge Used for?
A dental bridge is a perfect way to replace missing teeth. This is basically a set of fake or prosthetic teeth made of porcelain, composite resin, ceramic, or other tooth-colored materials. These fake teeth are known as "pontics" and they replace all of your missing teeth. Dental bridges near me, however, have to be flanked by either dental crowns or dental implants that can support them.
The primary purpose of a dental bridge is to replace missing teeth. If you want to enhance the quality of your smile with a complete set of pearly white teeth, then dental bridges are the way to go. In addition to aesthetic appearance, dental bridges can also help you speak and eat better by replacing essential teeth.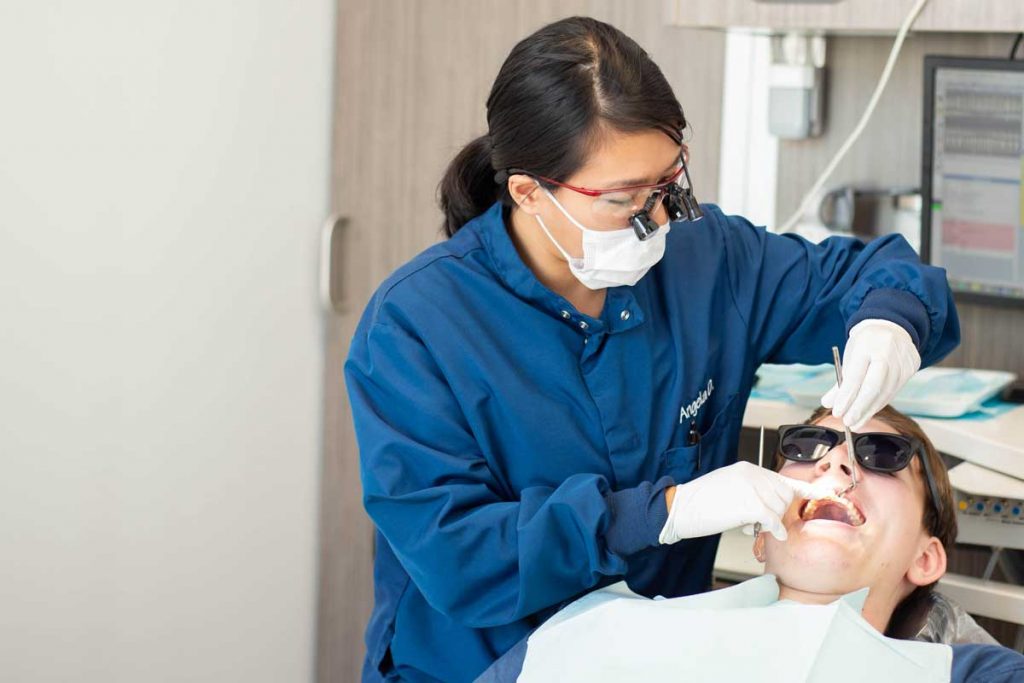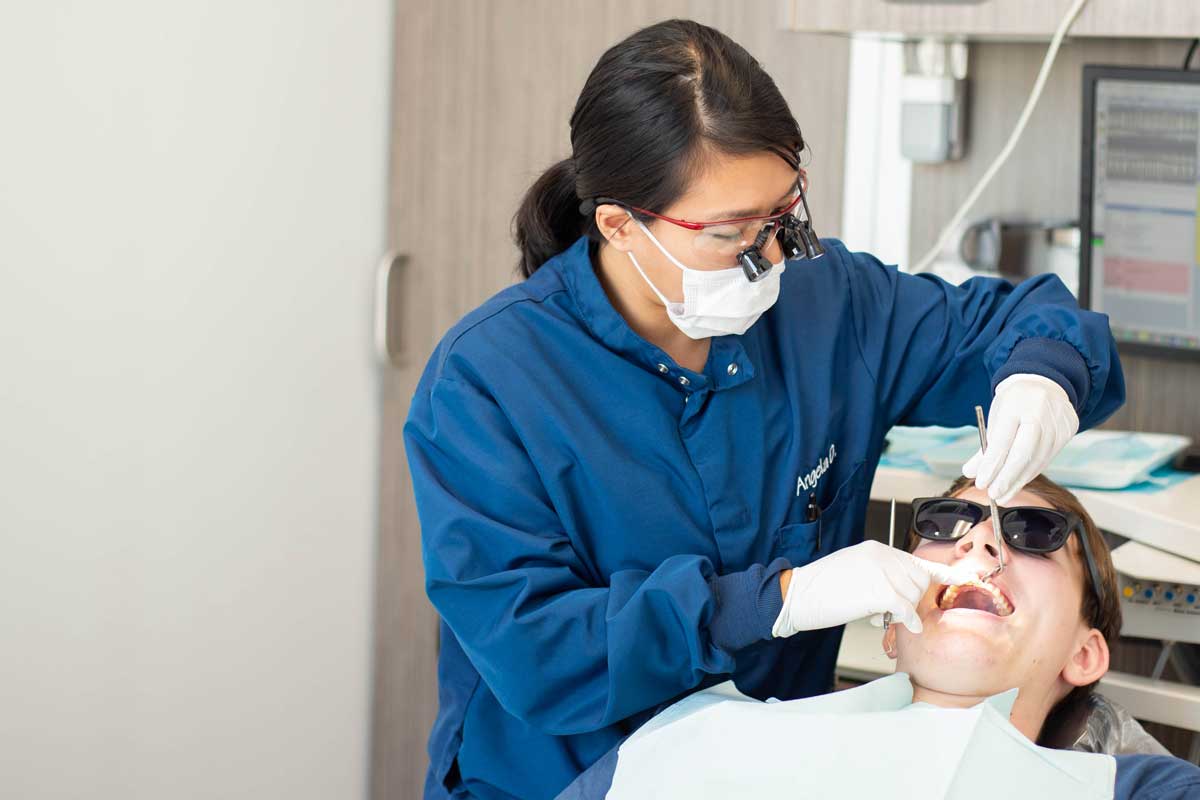 What are the Different Types of Dental Bridges?
There are several type of dental bridges depending on how they are supported. The pontics or fake teeth in the dental bridge can't stand on their own so they have to be supported by either dental crowns or dental implants. The following are the different types of dental bridges based on that.
I had a root canal and a crown done here, the entire process took about an hour. Will be back in 2 weeks for my final crown! Great doctor, great staff. Michael John
From start to finish great experience. Impeccably clean office, high tech tools, & friendly staff. Went to get my top teeth contoured/shaped. They did a Hollywood star job! I now have a flawless smile. I even went back the next day for a touch-up on one tooth & they took care of it, graciously. If…
In town for a conference. Chipped a front tooth before my presentation. Called URBN and they got me in same day. Very efficient office. In less than 1 hour I was back together. Thanks again Joel
Just a few days after a visit with Dr. Bridget and I already feel the positive effects on my dental hygiene. She gave helpful and practical tips to brushing and flossing to make my routine more enjoyable. Everyone at URBN Dental Uptown was attentive and courteous to my needs from handling the insurance/financials to ensuring…
I've never been to a more thorough and comprehensive dental appointment as the one at URBN Dental! They went over all of the photos and x-rays with me in detail to help explain all of the issues I had, and it's the first time I fully feel like I understand why I need to floss…
Excellent service. Great first impression! Best cleaning I've had in several years, my mouth feels amazing. They even took the time to show me how to brush more effectively. My teeth are back to being pearly white. They were very knowledgeable in regards to my insurance and I've had no issues. The service there is…
Pros and Cons of Conventional Bridge Dental
Cantilever bridge dental is the most common type of dental bridge. They carry a unique set of pros and cons.
Cantilever bridge dental gives you a complete smile makeover by replacing your missing teeth.
You can speak and chew better because of the presence of a complete set of teeth.
It maintains the shape of your face.
Since dental crowns are attached to the surrounding teeth and the gap is bridged, the surrounding teeth don't drift away over time.
Helps with the even distribution of bite force.
Relatively cheap compared to dental implants.
You don't have to wait several months to get the dental bridge, like dental implants.
The dental bridge is securely held in place.
They have to be supported by dental crowns on both sides. This means the dentist will have to remove the enamel from your surrounding teeth, even if they're completely healthy. Enamel doesn't grow back, which means you'll always need to have dental crowns on your surrounding teeth. This makes it a permanent and invasive procedure.
Getting a Bridge
The dentist will examine your teeth to determine if dental bridges are suitable for you, and which type of dental bridge will be best for your needs. They will discuss your options and allow you to choose the type of dental bridges you want.

The dentist will take an exact impression of your teeth and record the correct shade so that the prepared dental bridge can look like your real teeth.

If you choose a conventional bridge or a cantilever bridge dental, the dentist will shave off some of the enamel from your surrounding teeth to prepare them for the dental crown.

The dentist will send the dental mold of your teeth to a laboratory so they can create the right set of dental bridge for your needs. Meanwhile, you'll have to wear a temporary dental bridge for about two weeks.

After the dental bridge is prepared, the dentist will attach it to your teeth and make some final adjustments and polish it so that it looks just like all of your other teeth.

You'll have to return to the dentist after a few weeks again so they can set it permanently.
Consult a Dental Bridge Specialist
At URBN Dental, we thoroughly examine your teeth to determine how to create the perfect set of dental bridges that elevate your aesthetic appearance while also looking just like your actual teeth. For more information, please consult a dental bridge specialist today.